Youth Corner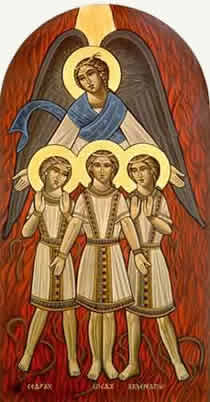 "Finally, brethren, whatever things are true, whatever things are noble, whatever things are just, whatever things are pure, whatever things are lovely; whatever things are of good report, if there is any virtue and if there is anything praiseworthy--meditate on these things." (Philippians 4:8)
The Youth Corner is a Southern Coptic Diocese link designated for Diocese youth to communicate and encourage one another through submission of articles and the reading of articles written by their peers. This site recognizes the value of youth community building and the bountiful blessing of knowing the Lord Jesus Christ while you are yet young in years to have a lifetime to live for Him. The Psalmist proclaims, "For You are my hope, O Lord God, You are my trust from youth" (Ps 71:5).
Certainly, youth become what their thoughts dwell upon. St. Timothy wrote, "That from childhood you have known the Holy Scriptures, which are able to make you wise for salvation through faith which is in Christ Jesus" (2 Timothy 3:15). The goal of this site is to share good Christian expression of meditations and thoughts upon Holy Scripture with one another to keep minds spiritually alert and open to His Will in our lives.
Youth spiritual activities and updates can be found on this link. Where ever the activities of the Diocese may take you, remember you can impact someone for the Lord Jesus Christ at church, at conventions, at college or school, and at home. "Let no one despise your youth, but be an example to the believers in the Word, in conduct, in love, in spirit, in faith, in purity" (I Timothy 4:12).
Finally, remember the written word can be as valuable or perhaps more as the Holy Book of II Corinthians 10:10 states, "For they say, 'His letters are weighty and strong, but his bodily presence is weak, and his speech of no account."
Criteria for article submission: 1) Coptic references within articles preferred, 2) Must be enriching and positively applicable to daily life, 3) Artwork submitted to enhance articles should be Coptic, and 4) Must contain Holy Scripture, no commentaries please.
Submit your articles here.
---
Questions & Answers
» more info