Faith: A Commitment to be Lived
---
Print |

Send to a friend |

Bookmark | Tweet | |

Back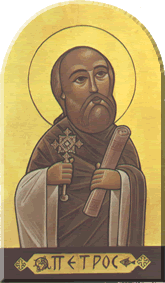 Faith is more than just the five letter word that spells it. Faith is not one simple definition but an on-going process of constant learning, growing, failure, restoration, and empowerment. It takes effort and stamina to build faith. It takes courage to fail and rise up, persistence to attack negative thoughts and defend true precepts. It is a commitment in one's life to live what you believe, a call to preparation to represent your belief, accepting your mistakes as necessary to strengthen your faith, to live wisely, and above all to remain true to the Lord Jesus Christ.
Building a strong and mature faith requires, "starting at the bottom and working your way up". In today's world, society encourages us to start fast and prepare, if at all, along the way. We are indoctrinated to start as close to the top of the ladder as possible and that it is okay to miss a few steps. With faith, this does not work and is not productive at any phase of establishing a strong faith and commitment to the Lord Jesus Christ.
First, we must learn to trust in God. The Lord Jesus Christ was constantly discouraged by the sporadic, maybe even surprising lack of faith in His disciples and followers. Perhaps the Lord Jesus Christ wanted them to completely trust in His Word with the simple, less complicated experiences in their life, so that they could fathom the glorious Resurrection which would be in their future.
From the transformed disciples calling to follow the Lord Jesus Christ, from their travelling and personal experiences with Him, from His preaching and teachings they were always privileged to, from their own personal teachings gleaned from Him, should the Lord have lamented once regarding their lack of faith?
Does faith come easily?
"He answered him and said, 'O faithless generation, how long shall I be with you? How long shall I bear with you? Bring him to Me.' Then they brought him to Him. And when he saw Him, immediately the spirit convulsed him, and he fell on the ground and wallowed, foaming at the mouth. So He asked his father, 'How long has this been happening to him?' And he said, 'From childhood. And often he has thrown him both into the fire and into the water to destroy him. But if You can do anything, have compassion on us and help us.' Jesus said to him, 'If you can believe, all things are possible to him who believes.' Immediately the father of the child cried out and said with tears, 'Lord, I believe; help my unbelief!'" (Mark 9:19-24).
Second, a strong belief in the Lord Jesus Christ and His teachings is the next phase in the development of faith. Humbleness is an integral part in a developing faith that should be intertwined with believing in the goodness of the Lord Jesus Christ...
"The centurion answered and said, 'Lord, I am not worthy that You should come under my roof. But only speak a word, and my servant will be healed. For I also am a man under authority, having soldiers under me. And I say to this one, 'Go,' and he goes; and to another, 'Come,' and he comes; and to my servant, 'Do this,' and he does it.' When Jesus heard it, He marveled, and said to those who followed, 'Assuredly, I say to you, I have not found such great faith, not even in Israel!'" (Matthew 8:8-10).
Third, once a strong belief in the Lord Jesus Christ develops within a person, one must be Biblically literate to reinforce his beliefs both personally and for others he will encounter. You cannot play a sport if you do not understand the rules or cannot refer back to them when they are challenged. You cannot defend your faith if you do not understand it.
"And the Lord said, 'Simon, Simon! Indeed, Satan has asked for you, that he may sift you as wheat. But I have prayed for you, that your faith should not fail; and when you have returned to Me, strengthen your brethren'" (Luke 22:31-32).
Fourth, faith is a call to action and commitment to the Lord Jesus Christ. Have you ever noticed that those youth who do not fail are usually those youth who are not out there trying very hard? The point being, people who try learn methods of trying. People who try may fail at times, but learn from their failures and become stronger.
St. Peter is a good example for us of someone who made mistakes but eventually as his faith matured, he learned from his mistakes, went to prison for his faith in the Lord Jesus Christ, and was martyred because of his strong faith.
St. Peter walked on water for a distance and then could no longer and sank due to his faltering faith that started out strong but was not mature enough yet for the deed. Many remember his "sinking faith" rather than he is most probably the only man to live upon this earth that has ever walked upon water. Although he was certainly "a quick immature starter" look at how strong was the faith he started off with and how much stronger it would become.
St. Peter was quick to act, quick to speak, and quick to run away from Gethsemane which leads us to speculate that he, as us, are long term works in progress. St. Peter was often humiliated by his failure of faith, often hesitant to challenge his faith for fear of failure, but when St. Peter did fail and recover from his failure, St. Peter was more effective than ever in the service of the Lord Jesus Christ.
Failures of faith should be seen as challenges because we all are going to fail as part of our human nature. We all fall short of the glory of God. No matter how gifted you are, no matter how committed you are, no matter how many friends you have, you are prone to failure. Failure does not elude anyone particularly when it comes to faith. Failure is certainly humbling but should never be seen as finality.
Fifth, faith also calls us to be prepared at all times and at all places to support our beliefs.
"But know this, that if the master of the house had known what hour the thief would come, he would have watched and not allowed his house to be broken into. Therefore you also be ready, for the Son of Man is coming at an hour you do not expect" (Matthew 24:43-44).
"Then the kingdom of heaven shall be likened to ten virgins who took their lamps and went out to meet the bridegroom. Now five of them were wise, and five were foolish. Those who were foolish took their lamps and took no oil with them, but the wise took oil in their vessels with their lamps. But while the bridegroom was delayed, they all slumbered and slept" (Matthew 25:1-5).
Sixth, praying for stronger faith and asking the Lord to guide our actions is another important component of faith. Faith is the willingness to believe and trust that God cares about each of us and is with us each day. Faith is not something full of emotion, of grandiosity, is not perfect, and often requires confidence in the fact that what we are doing is the right thing to do.
When we think about David and Goliath, certainly the size and powerfulness of the faithful person was not central to winning. When the paralyzed man was brought to the Lord Jesus Christ, the huge crowds surrounding the Lord Jesus Christ would have been enough to turn many of those with conviction away. The woman who reached out to touch the hem of the Lord Jesus Christ's cloak shows us a deeper trust that in the Lord all things are possible.
Faith ensures an effort of some sort is made, develops confidence, and leads us to believe that something positive can happen.
Hebrew teachers, in Biblical days, would often use imagery of moving mountains to point out to and encourage the disciples that the most difficult of missions could be carried out with the smallest of faith. What seems overwhelming, insurmountable, and rugged as a mountain top can be overcome by a little faith.
"So Jesus said to them, 'Because of your unbelief; for assuredly, I say to you, if you have faith as a mustard seed, you will say to this mountain, 'Move from here to there,' and it will move; and nothing will be impossible for you.'" (Matthew 17:20).
Origen (c. 245) says, "If you have faith as a grain of mustard seed, you will say to this mountain..." The mountains here spoken of are, in my opinion, the hostile powers that have their being in a flood of great wickedness...Whenever, then, anyone has all faith so that he no longer disbelieves in any things that are contained in the Holy Scriptures...he has all faith as a grain of mustard seed."
In summary, one faithful Sunday school servant can make a difference to start a person on their journey of faith. One convention of faithful attendees can make a difference in the life of a weaker student. One whose faith needs strengthening encouraged to attend the Midnight Praises may praise God throughout the remainder of his life. One candle lit in a church liturgy could brighten the path of a sinner.
"For in it the righteousness of God is revealed from faith to faith; as it is written, 'The just shall live by faith.'" (Romans 1:17).
St. Clement of Alexandria (c. 195) said, "We have discovered faith to be the first movement towards salvation. After faith, fear, hope, and repentance (accompanied by temperance and patience) lead us to love and knowledge."
It is my prayer that through perseverance, persistence, vigilance and the Grace of God we grow and mature in faith reaping the fruits of joy and sustaining love for the Lord Jesus Christ.
Bishop Youssef
Bishop, Coptic Orthodox Diocese of the Southern United States
Table 1: A Committment to be Lived
| | |
| --- | --- |
| How can I have faith if I have not seen the Lord? | I Peter 1:8-9 |
| Why must I STUDY the Holy Bible to have faith? | John 8:31-32 |
| If my faith is weak, how do I make it stronger? | Romans 10:17 |
| Can I be a target of Satan if steadfast in the faith? | I Peter 5:8-9 |
| God is faithful and just to forgive me if... | I John 1:9 |
| What does faith have to do with "justification"? | Galatians 2:16 |
| Should I remain faithful unto death? | Revelation 2:10 |
---
Print |

Send to a friend |

Bookmark | Tweet | |

Back