Joy: A Domain of the Feeling Function
---
Print |

Send to a friend |

Bookmark | Tweet | |

Back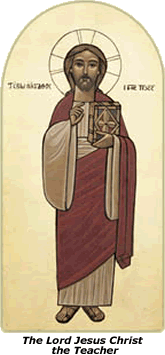 Introduction
Joy is an integral part of a harmonious life lived out for the glory of God and our personal fulfillment and satisfaction. Nowadays, one of the most common problems is the lack of joy, especially among young people who are constantly bombarded with pressure from the surrounding; and the stresses that their concerns about life incur. If those serving in the Kingdom of God have their feeling function of joy undeveloped; it will be difficult for them to relay that joy to those whom they serve. To say we experience joy is to be able to live joyfully even during the most difficult situations; not only so, but to be able to communicate it biblically, psychologically, traditionally, and ritually to those whom we serve.
Who Are We?
As extroverts, introverts or both, depending on circumstances, maturity level, and exposure, we have been created in the image of God (Genesis 1:26). There is a difference between Gods image and His likeness. The former is what we have been created in; the latter is what we have the potential to develop into. The term "likeness" denotes the fulfillment and realization, which we aspire for through spiritual and psychological growth and maturity. Actualizing and fulfilling this image is what St. Paul described as "till we all come to the unity of the faith and of the knowledge of the Son of God, to a perfect man, to the measure of the stature of the fullness of Christ" (Ephesians 4:13), thus we reach the likeness of God, which is our ultimate goal.
Personality Components
Sensing, intuiting, thinking, and feeling in various degrees are the four functions that constitute a human personality. God has the four functions fully developed in Him. When we develop those four functions in us, we become Christ-like, in the likeness of God. Each of the four gospels is said to demonstrate a function of the personality of Jesus Christ:
- The Gospel of St. Mathew reflects the Thinking Function
- The Gospel of St. Mark demonstrates the Sensing Function
- The Gospel of St. Luke reflects the Feeling Function
- The Gospel of St. John reflects the Intuition Function
What is Joy?
Inward joy, one of the characteristics of the Christian, is a domain of a well-developed feeling function. It is the second of the nine fruits of the Holy Spirit. Being joyful is not dependent on circumstances; because no matter what happens, a true Christian should be relaxed and radiant capable of illuminating and not depressing his surrounding. This is because a true Christian who keeps heaven in view will remain serene and cheerful on the darkest day drawing support from the deep river of joy that the Holy Spirit has set course for within us.
Characteristics of a Well Developed Feeling Function
Loyalty and Fidelity:
The quality of being faithful is an aspect of Gods perfect feeling function, and a constant attribute of His. Just as God is love, so is He faithful. Our unfaithfulness does not cancel nor alter Gods "For what if some did not believe? Will their unbelief make the faithfulness of God without effect? Certainly not" (Romans 3:3,4). In order for us to develop into the likeness of Christ, we have to practice faithfulness and loyalty without which the Feeling Function in us is ultimately destroyed. "Dwell in the land, and feed on His faithfulness" (Psalm 37:3). A sign of a developed feeling function is that our faithfulness to God and to others will remain constant even when they are not.

Doing Gods will:
The joy of Christ consisted in doing His Fathers will and work. He told us "My food is to do the will of Him who sent Me, and to finish His work" (John 4:34). This was so important in His life, even more satisfying than necessary food. Joy came out of serving and pleasing the heavenly Father. It was a common recurring theme of His life and ministry.
Means of Nourishing and Developing the Feeling Function
Remembering:
Remembering and sharing good news with others is a sure source of happiness. David the Psalmist expressed this truth in Psalm 133:1, "Behold, how good and how pleasant it is for brethren to dwell together in unity." The act of remembering happy occasions, moments, and incidents brings about joy in the heart and nurtures the feeling function. That is the aim behind celebrating feasts, anniversaries, and recalling happy events. Positive memories energize feelings, heal wounds, and deepen commitments to the covenants that bind us. In the same way, commemorating major events like the Nativity, Resurrection and celebrating feasts of the saints, renew our commitments to God and open us up for hope, healing, and life renewal. This joygenerating concept of celebrating and sharing the good news is found in many of Christs parables such as the lost son, the lost coin, and the lost sheep to mention a few. These parables give us an insight into the heart of God that is willing to celebrate and experience His pure joy especially that of reaching the lost.

Repeating:
In the Holy Book of Deuteronomy 4:9-10, God commands Moses, his children, and his childrens children to remember how He, the Almighty had rescued the Israelites from the land of Egypt delivering them with a mighty hand. This positively confirms the importance of Tradition in our spiritual and social practices. Tradition, is telling the old story over and over again. In doing so, we nourish our present and protect our future. The outcome of these commemorating experiences is a form of energy called gratitude. The term is derived from the root word "grace." So, gratitude is an energy-charged joyful reaction to the graces obtained. This is also manifest in the Arabic language where the word for "feast" "" means repeatedly remember the joyful events. Whoever forgets the graces of God will never be grateful and consequently will never experience Joy. There is an inevitable link between the three elements: prayer, joy, and thanksgiving. They are commands issued from God directly for us to obey and implement. "Rejoice always, pray without ceasing, in everything give thanks; for this is the will of God in Christ Jesus for you" (1 Thessalonians 5:16,17). The links in the chain are interrelated and interdependent; so much so that a breakdown in one will lead to a breakdown in the cycle; since each one feeds the other. David has fulfilled this command expressively in Psalm 103:1-5, praying, rejoicing, and giving thanks while remembering the good deeds that God has done to him; "Bless the Lord, O my soul; and all that is within me, bless His holy name! Bless the Lord, O my soul, And forget not all His benefits: Who forgives all your iniquities, Who heals all your diseases, Who redeems your life from destruction, Who crowns you with lovingkindness and tender mercies, Who satisfies your mouth with good things" with the outcome being "So that your youth is renewed like the eagles."

In the same psalm, David is prophetically being reminded by the Holy Spirit of the real source of all these benefits that he is surrounded with. It is the Redemptive act of our Lord Jesus Christ on the cross. Without this redemption, we would still be in Satans bondage reaping the fruit of pain, death, and destruction. "For as the heavens are high above the earth, So great is His mercy toward those who fear Him; As far as the east is from the west, So far has He removed our transgressions from us. As a father pities his children, so the Lord pities those who fear Him. For He knows our frame; He remembers that we are dust" (Psalm 103:11-14).
Causes of Lack of Joy
Sin:
The seat of feeling is the heart. Many evidences from the Holy Bible proves sin to be the main cause of hardness of heart (Psalm 106, Isaiah 1:4). Thus, a hardened heart, because of sin, cannot experience the gift of joy. Counter to the productive positive cycle that exists in a joyful heart; a negative one emerges in a hardened heart. This is because sin leads to hardness of heart; and hardness of heart leads to lack of joy. Unless the source is eliminated; this cycle will not be replaced with the one which has praise, gratitude, and joy as its components. Hardness of heart is considered a spiritual amnesia, a spiritual psychological condition in which we experience forgetfulness of Gods graces and goodness and dwell in our negative thoughts and self-centeredness. God warns against this perilous state of mind and heart in Deuteronomy 8:11 "Beware that you do not forget the Lord your God by not keeping His commandments, His judgments, and His statutes which I command you today."

Decay and Paralysis of Commemoration:
When people stop commemorating significant spiritual incidents, they cut themselves off of the value of Tradition turning it into a burden and an obsolete historical bunch of practices.

Loss of Focus:
When we focus on the wrong things, the wrong input and the wrong attitudes we have lost sight of what is important in maintaining joy and living the joyful life; thus missing what joy is all about.
Consequences of the Absence of Joy
Loss of Power:
"For the joy of the Lord is your strength" (Nehemiah 8:10) so, according to this biblical truth, lack of joy equals lack of strength. A sad heart cannot have a strong positive outlook to life nor to all that is in it. Besides, a wounded and hardened heart distorts Gods feeling image. This condition will reflect on the persons spiritual life and how he perceives church rituals and practices. For example, an unhappy heart will not enjoy the treasures existing in the Divine Liturgy. The Divine Liturgy is essentially a remembrance of the redemptive act of Christ. "Do this in remembrance of me" (Luke 22:19). A sad, hardened heart will not be able to perceive the rich joy that exists in attending the Divine Liturgy. Having missed the mark, he will experience frustration and impatience; and his worship will consequently turn into a traditional, lifeless one. God described this psychological, emotional state, also experienced by the Israelites, saying "These people draw near to Me with their mouth, and honor Me with their lips, but their heart is far from Me" (Matthew 15:8). Contrary to such an apathetical state of mind and attitude is the priests joyful one. In concluding the Liturgy rituals the serving priest concludes by saying "our mouth is filled with joy and our tongue with gladness."

Loss of Faithfulness:
A sad heart becomes unfaithful to God and alien to the sources of his life and talents. St. Paul in his first epistles to the Corinthians, speaks extensively of this state of denial of the source of all things and the subsequent pretentious thinking otherwise. "And what do you have that you did not receive? Now if you did indeed receive it, why do you boast as if you had not received it?" (1 Corinthians 4:7). As a result of this mental and emotional apathy, happiness gets replaced with sadness, depression, loss of spiritual vision, and lack of incentive to exploit and gain with the talents we have been entrusted with.
Recovery of Joy
Holy Contrition:
Sadness and grief can be made use of in a beneficial way. They can be altered in nature and turned into a holy one leading to repentance and change. Such grief will then gain a new name and be described as holy; leading to full joy "For godly sorrow produces repentance leading to salvation, not to be regretted" (2 Corinthians 7:10). A very prominent character who experienced this double fold process is the prodigal son who, all of a sudden, awoke from his spiritual amnesia; and because of Gods mercy, grace, love, and acceptance, gained spiritual awareness, and real contrition that led to repentance. This spontaneity of grief and joy, sorrow and compassion, comes from one place and one place only and that is the redemptive act of Jesus Christ on the Cross. Those who have not freely entered the experience of Gods free merciful act on the Cross cannot be disposed to accept compassion from others nor show it to them. We need Gods redemptive mercy to be activated and actualized in our lives before we can manifest and bestow it on the others.

Here comes the role of the Holy Spirit as an intercessor, teacher, and comforter. The Holy Spirit- inspired Litany for the Sick, requesting psychological and physical healing; prays for seven needs: mercy, rest, refreshment, grace, help, salvation, and forgiveness. When we call upon God, the help for the helpless, hope for the hopeless, and comfort for the faint-hearted; we will find the answer in the exclusive tenderness of Jesus Christ Who can heal from all kinds of injuries including physical, psychological, and emotional injuries.

Shift in Focus:
When we start to focus on the right thing, which is mainly our relationship with God, Then we will be able to relax and rejoice; confessing with St. Paul, "who shall separate us from the love of Christ?" (Romans 8:35). This is a learning process which even St. Paul had to go through before he could say "I have learned" (Philippians 4:11) the secret of being joyful and content in any and every situation. David the psalmist had his focus and priorities rightfully established; that led him to experience the everlasting joy. "I have set the LORD always before me; because He is at my right hand I shall not be moved" (Psalm 16:8).
Conclusion
The joy of the Lord is the answer to living a meaningful life; and the one very important element in completing the character of a Christian. Joy gives us a taste of what heaven must be like. So much so, that even when life strips us of all the circumstances that would normally bring a sense of happiness, we will be able to boldly profess with the Old Testament prophet that "
though the fig tree may not blossom, nor fruit be on the vines; though the labor of the olive may fail, And the fields yield no food; though the flock may be cut off from the fold, and there be no herd in the stalls. Yet I will rejoice in the Lord, I will joy in the God of my salvation
" (Habakkuk 3:17,18).
Bishop Youssef,
Bishop, Coptic Orthodox Diocese of the Southern United States
---
Print |

Send to a friend |

Bookmark | Tweet | |

Back