Laziness: A Spiritual Pitfall
---
Print |

Send to a friend |

Bookmark | Tweet | |

Back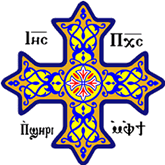 We must beware of spiritual laziness. If you feel you are not growing spiritually as you should perhaps you have become what the writer of the New Testament Holy Book of Hebrews refers to as lazy and "dull of hearing". Many confess to infrequent prayer times, lack of motivation to read each night from the Holy Bible, and having a general lack of interest in quality spiritual time.
How can one avoid these spiritual pitfalls and ensure their spiritual growth? In the Holy Book of Hebrews there are four points made to assist us to grow spiritually.
The first is to repent of laziness. "of whom we have much to say, and hard to explain, since you have become dull of hearing. For though by this time you ought to be teachers, you need someone to teach you again the first principles of the oracles of God; and you have come to need milk and not solid food" (Hebrews 5:11,12). We realize as Christians we are encouraged to continually grow spiritually striving toward perfection. Growth is a sign of spiritual life within each of us.
St. James said, "Whoever knows what is right to do and fails to do it, for him it is a sin" (James 4:17). This was written concerning a lapsed believer nearing the point of death, "Falling sick he continued three successive days dumb and senseless. Recovering a little on the fourth day, he called his grandchild to him and said 'Hurry, I entreat you, and absolve me quickly. Summon one of the presbyters to me.'The boy ran for the presbyter. But it was night and the presbyter was sick and was, as a result, unable to come. However, I had issued an injunction those persons at the point of death, if they requested it should be absolved in order that they might depart this life in cheerful hope. So the presbyter gave the boy a small portion of the Eucharist, telling him to steep it in water and drop it into the old man's mouth" Dionysius of Alexandria (c.262).
The point was to confess your shortcomings in nurturing your spiritual life timely without delay. In confession do not give yourself excuses such as too tired, not enough time, or spiritual time is not stimulating as it once was. Confess your laziness and adhere to the advice of your spiritual father.
The second step toward spiritual growth is exercising one's spiritual senses, in particular those of doctrinal matters. "For everyone who partakes only of milk is unskilled in the Word of righteousness, for he is a babe. But solid food belongs to those who are of full age, that is, those who by reason of use have their senses exercised to discern both good and evil" (Hebrews 5:13,14).
Irenaeus (c.180) taught, "A sound mindthat is devoted to piety and love of truth will eagerly meditate upon those things that God has placed within the power of mankind and has subjected to our knowledgeSuch a mind will advance in the knowledge of those thingsby means of daily study. I am referring to those things that fall under our observation and are clearly and unambiguously set forth in the sacred Scriptures in clear terms."
The Holy Bible surpasses all written material for personal devotional study. Nothing should be read in substitution of the Holy Bible. Additional spiritual readings should compliment those found within the Holy Bible. "Blessed is the man whom You instruct, O Lord, and teach out of Your Law" (Psalm 94:12).
We should read the Holy Bible first and then in the time remaining Coptic religious books of our choosing. In this day and time the amount of published religious literature is enormous. There is not enough time to read everything published. The best method to discern what to read in addition to the Holy Bible is to read Coptic religious material. Commentaries on the Holy Bible, Divinity, Doctrine, Church History, and Saints abound. There is something Coptic suitable for any reader.
The third step is to diligently do well in all things such as service to others. "For God is not unjust to forget your work and labor of love which you have shown toward His name, in that you have ministered to the saints and do minister. And we desire that each one of you show the same diligence to the full assurance of hope until the end, and that you do not become sluggish, but imitate those who through faith and patience inherit the promises" (Hebrews 6:10-12).
Service is given great honor in Heaven and also on earth. "If any man serve Me, let him follow Me; and where I am, there shall also My servant be; if any man serve Me, him will My Father honor" (John 12:26). Father Bishoy Kamel said, "Those who serve diligently, with hearts full of joy and hope never despair, and have strong faith, the Lord will appear to them in the end."
Tertullian (c.200) spoke to serving the Lord, "Shall you escape notice when you sign your bed or your body? When you blow away some impurity? When even by night you rise to pray? Will you not be thought to be engaged in some work of magic...Render to Caesar, indeed money? Render to God yourself. Otherwise, what will be God's if all things are Caesar's?"
Fourth, steadfastly believe in the Lord Jesus Christ. "This hope we have as an anchor of the soul both sure and steadfast, and which enters the Presence behind the veil [Heaven]" (Hebrews 6:19). Through faith we attain the virtues of life. With faith we can progress toward perfection. "Faith is the substance of things hoped for, the evidence of things unseen" (Hebrews 11:1).
Clement of Alexandria (c. 195) wrote, "Faith, so to speak, is a comprehensive knowledge of the essentials. And knowledge is the sure and strong demonstration of what is received by faith. It is built upon faith by the Lord's teachings."
Cyprian (c.250) said, "The Kingdom of God is not in the wisdom of the world, nor in eloquence, but in the faith of the Cross and in virtue of living."
Justin, the martyr (c. 160) discouraged spiritual laziness and said simply, "Let it be understood that those who are not found living as He taught are not Christians-even though they profess with the lips the teachings of Christ."
May we all be found spiritually striving to live as He taught.
Bishop Youssef
Bishop, Coptic Orthodox Diocese of the Southern United States
---
Print |

Send to a friend |

Bookmark | Tweet | |

Back