Remember Who You Are and Why You Are Here!
---
Print |

Send to a friend |

Bookmark | Tweet | |

Back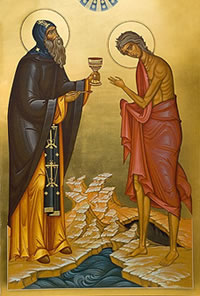 "But as many as received Him, to them He gave the right to become children of God, to those who believe in His name. Who were born, not of blood, nor of the flesh, nor of the will of man, but of God" (John 1:12-13).
We are the children of God! We heard and hear this word so many times, but we do not really understand it or comprehend it. Therefore, instead of living like children of God we live like the people of the world! We worry as they worry, we act as they act, and we adopt many of their talk, gestures, traditions, and bad habits, forgetting that we have a heavenly Father to look up to and learn from Him the godly ways of life in order to teach others about Him.
We forget that we are a journal on this earth we have a journey and a mission to accomplish during our life on earth. Like the angels in heaven have duties, we, the angels on earth, do too have duties. We cannot disregard our duties by not reading the words of God to us, which is written in His Holy Bible; our manual of how to live on earth. Nor can we ignore the Holy Spirit who lives in us to guide us and show us the way, or not pray to our heavenly Father and having an intimate relationship with Him.
If we forget our mission we will end up empty handed at the end of life and we will hear, "Not everyone who says to Me, 'Lord, Lord,' Shall enter the kingdom of heaven, but he who does the will of My Father in heaven. Many will say to Me in that day, 'Lord, Lord, have we not prophesied in Your name, cast out demons in Your name, and done many wonders in your name? And then I will declare to them, 'I never knew you; depart from Me, you who practice lawlessness!'" (Matthew 7:21-23).
Many saints lived their lives to the fullest not caring about their mission on earth, rather; they went searching for the pleasures of the world and never had any thoughts about the kingdom of heaven. Moreover, they did not know how to conduct themselves as children of God until a situation happened to them or some divine intervention occurred. Then, they came to realize that their lives, up until this moment, meant nothing and all they have done is counted against them. Therefore, they rushed out asking for forgiveness and tried to make up of the time lost.
One child of God who comes to mind is St. Mary of Egypt, who was born in Egypt. When she was twelve years-old she ran away from her home, seeking the pleasure of the world and living an impure life. She travelled to Jerusalem at the time of the Great Fast and was intending to lure those who were seeking to fulfill their lustful desires. She tried to enter the church of the Holy Cross during the celebration of the Great Feast, but she was prohibited from entering by an unseen force. She tried several times and each time she was stopped from entering the church. She realized that the unseen force is God because He disapproved of her life style and her impurity. She started to feel unworthy of entering the church or, even of looking at the picture of the virgin St. Mary outside the church.
She prayed for forgiveness and promised to turn her life around. This time she was permitted to enter by God and she heard a voice telling her to cross the Jorden River. When she crossed the river she found the monastery of St. John the Baptist where she was able to receive absolution and communion. She took three loaves of bread from the monastery and went straight to the wilderness where she lived for forty years. A year before her departure while she was in the desert, she met with St. Zosimas of Palestine. She asked him to come again the following year in order to give her the Holy Communion. A year later he went as planned and he found her dead.
"Your word I have hidden in my heart, that I might not sin against You" (Psalm 119:11).
God allows us to realize our weaknesses and our need for repentance when He sees that we are willing and are humble enough to hear His voice in us or see His signs around us. But nevertheless, too many people get signs and messages and completely ignore them and or disregard them and go on with their lives as if they will live forever. Unfortunately, they miss one of the most important chances in their lives; repentance and eternity with God.
Therefore, let us not postpone the time of repentance, or the opportunity to learn the word of God, or to have a relationship with God. But, let us persevere and use our time and talent to execute God's plan for us before it is too late.
Written By
Nagwa Abdou
---
Print |

Send to a friend |

Bookmark | Tweet | |

Back