URGENT - New Year and Nativity Celebrations
December 31, 2010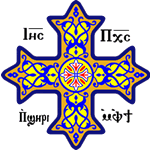 COLLEYVILLE, TX. December 31, 2010 -- Sad news in Alexandra, Egypt. It has been reported that a bomb exploded outside the St. George and St. Paul Coptic Orthodox Church in Sidi Bishi, Alexandria, Egypt just half an hour after fellow brethren emerging from a New Year Eve's midnight service. Several people were killed and injured.
All the churches in the Diocese of the Southern United States will be restricting all the celebrations held for the New Year and the Nativity to spiritual services only.
We pray for the souls of our departed brethren and for their families. We ask our Lord to protect us during this difficult time.